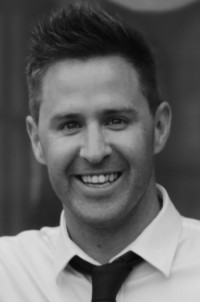 Contact Details
0411 275 210
I have been with Rossdale Homes for the past 8 years working in various roles, starting in our Construction department purchasing and scheduling for our site Supervisors to then working as a Customer Service Coordinator, working with clients to process their homes through the design, council approvals and selections phases through to construction and handover.
My present role as a Sales Consultant commenced in 2008 and over the last 4 years I have worked with over 100 clients to help fulfil their dreams of home ownership, while at the same time continued to develop my skills by completing the Construction supervisor's course and Greensmart course which focuses on energy efficiency and sustainability.
I have also designed and built my own investment townhouse at Mawson Lakes and am currently building 2 more townhouses at Lightsview.
This experience and training has helped me understand the technical side of building but has also helped me in regards to speaking to clients and understanding their needs and sometime their frustration's. I am proud to be part of the Rossdale Team, they like myself, work hard to ensure the building process for every client is as smooth as possible.
I am passionate about providing my clients with superior service to help fulfil their dreams of building their new home or investment home. I enjoy listening to my client's thoughts and ideas to ensure their new home suits their particular requirements, and I love getting involved with input and suggestions to fine tune the design and pricing to ensure a value for money result!
I specialise in sub-divisions, investment homes, townhouses and knock down rebuilds throughout the inner metro. I am currently working at our Northgate display village.
I am also proud to be part of this family owned family owned South Australian new home builder who has been building homes for people all over Adelaide and country regions for over 30 years.
---
---
What our customers say about us:
S & S McLoughlin
Dear Daniel,
My wife and I would like to thank you and the Rossdale team for helping us design and build our dream coastal home.
The modifications that you made to the 'Envoy' design to suit our block were perfect, the build quality is excellent and having the keys in our hands so quickly was a great surprise and a bonus.
The build process was smoother than we expected, from the initial design concept, council approval, selections, build stages, through to handover.
We would also like to thank yourself and Damien(site supervisor) for the regular contact throughout the build process, as well as sorting out any minor issues we had after handover. It is great to see a company that looks after their customers AFTER they hand over their hard-earned money.
We have no hesitations in recommending yourself and Rossdale Homes to anyone wanting to build a new home, and look forward to building with you again in the future.
Regards,
S & S McLoughlin
---
R&J Mckeown
How would you describe your experience with Rossdale homes?
Very Good (A joy to come home daily), delivered on what was promised. Daniel French was excellent, he listened and supported and added value to our plans
What do you particularly like about your new home?
Everything, especially the feature window (Daniels idea)
Look back over your experience of building and moving into your new home, how would you describe the process?
Very good and exciting, Michael was a very patient and caring supervisor.
Would you recommend Rossdale to others and why?
Yes, we have and they are currently building with you!
---
P & K Newman
Dear Daniel
We would like to take this opportunity to thank you for your involvement in creating our new home. We have been in our new home for around 4 months now and are very proud of the beautiful high quality home that has been created.
Working with you in the initial stages to design our dream home was a very positive experience. You were very flexible and accommodating when it came to arranging meeting times around our work and family commitments and this made things so much easier for us. You listened to our needs and ideas and provided relevant and realistic advice and suggestions to meet our needs. From the very early stages you seemed to share our vision and know exactly what we wanted to achieve. You provided valuable input throughout the process on features to enhance the design and finish of our house that would fit within our budget. Overall your experience and knowledge throughout the process was invaluable.
We then moved onto the selection process which was a very exciting stage. This was a well organised and straight forward process. Being able to meet with experienced people from each of the selection areas made all of our decisions very easy.
At the building stage our experience was also very positive and we were delighted to have our home ready for handover earlier than expected. Our building supervisor (Matt Leonard) was fantastic, he was very experienced and kept us informed at all times. The way he took the plans and created the reality of a beautiful home is a credit to him. It was rare during the build time if there was not a tradesman on site. Any areas of concern during the building process and after handover were dealt with very efficiently.
Our overall experience with Rossdale Homes has been extremely positive. The entire process from start to finish has been both easy and enjoyable. We receive positive feedback from all who see our house and we have no hesitation in recommending Rossdale Homes to our family and friends.
Please do not hesitate to contact us if you would like any further feedback.
Kind regards
---
C & V Williams
What was your main reason for choosing Rossdale Homes?
Price and quality
What things did you like most about the display home in our villages?
Overall appeal
What were the 3 best things about our Sales Consultant that assisted you?
1. His thorough knowledge
2. His patience
3. Willingness to put him self out for us
---
T & R Yeend
How would you describe your experience with Rossdale homes?
Positive professional helpful and reassuring, the organisation etc. Excellent.
What do you particularly like about your new home?
- Underfloor heating
- Aspect and design for the space we have
- Solid finish
Look back over your experience of building and moving into your new home, how would you describe the process?
Whilst lots of decisions were quite stressful, advice from people exceptional and made choosing etc reasonably easy. The first stage plans etc seemed to take forever, whereas the building seemed to be finished really quickly
Would you recommend Rossdale to others and why?
Yes, reliability and a fixed price contract.
---
N & J Busch
What was your main reason for choosing Rossdale Homes?
Daniel French produced a plan within 2 days of signing with another company. Came in cheaper and fixed price contracting so signed with you instead.
What were the 3 best things about our Sales Consultant that assisted you?
1. Young
2. Modern
3. Knew what I wanted