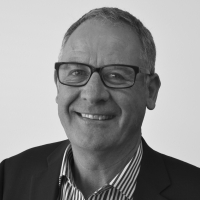 Contact Details
0411 176 020
I believe my years of experience are my best asset, with a knowledgeable background in Finance, Insurance and Real Estate Management. Along with a wealth of experience in working on all sorts of building projects, and Custom requirements. I can guide you through the building experience and give you up front advice on how the process works and what to look out for, so you can stay informed and help you make the best decisions for your home or projects.

There is so much satisfaction helping clients select land, or use their own, and whether it's a beautiful family home, a first home, an investment home, or an investment Project of 2 or more, achieving a result that works for budget and future value, is critical.
 
I am passionate about helping people achieve their desired dream home or project, and you can rely on me saying it, how it is. I will be honest, transparent and supportive throughout, and always adding ideas and options, along the journey.

I have a team of independent professionals that work with me on all projects, where my clients don't have their own preferred contact. This includes Surveyors, Real Estate Sales, Conveyancing, Private Certifiers, and External Town Planning Specialists. This allows consistency in the project and as the team is well established and accustomed to working together, we can achieve strong reliable results together.

I understand how important communication is, and I take pride in always responding in a timely manner. Answering that worrying question is so important.

Speak to me about any Building related thought, and let's see if we can make it work for you.

Hope to hear from you soon.
---
---
My House and Land Packages:
---
What our customers say about us:
M Abourizk
This whole process of building an Adelaide base investment property was managed with me living in Sydney. I chose Rossdale Base on its good reputation.
A friend of mine recommended you. Even though we never met, I have a great house built on time with little fuss.

I would describe you as:
1. Very responsive
2. Kept me in the loop
3. Always available



---
J Burpee
"The new house is now completed and I can't express my pleasure in the result. Given that we had to commence with a blank canvas, all you had to work with was a list of requests, a location and land size, the results are fantastic. I can't think of anything from my list that has not been included, and your suggested inclusions, of which I had no knowledge ie stacker doors, have added to the great outcome.

Tour support during construction, was also invaluable. You were always available to guide me when I was unsure regarding plan and progress. I can remember an unexpected call from you on your day off to enquire how things were progressing!

I have no hesitation recommending your services to anyone. This is the third house which I have built with rossdale, because of the good services provided. The other 2 being much easier because I selected from plans, with minor adjustments. I'm glad fate led in your direction and I will have years of enjoyment."
---
C. Cynkar
Thanks for showing us through yesterday night and the beer.

It was good to have a beer with you and see what we collectively managed to achieve for the house.
We are over the moon with the house and really, really happy and thankful for all of your knowledge, tips and advice.
 
I could go on but you know how happy we ware with all your help and Rossdale in General.



---
Doug & Linley
"Hi Guy,
I hope you and your family had a good Christmas and New Year.  Our new house build has commenced and currently the iron roof is being installed.

We thought it would be timely to provide you with the current progress and to reiterate our personal thanks for your effort, in the planning, design and approval processes.

This is our first build and when we walked into your office it was very pleasing to have someone of your knowledge and expertise across the whole building process, which assisted us to make decisions around our requirements.

We would like to acknowledge the work and advice you provided to enable us to develop our whole site, including site excavation, extensive stone wall retaining, and 10x12meter shed.

Your experience in the industry enabled you to facilitate introductions for us to an excellent site excavator, landscaper, and company able to prepare site and build shed prior to commencement of the house building process. I also know that you had extensive communication with the local council to resolve the CWMS location issues, and enable the shed build to proceed in the location we wished.   

Our house build has progressed to this stage without any issues and we believe this is as a result of the preliminary work you undertook in the lead-up to the design and approval process.

Many thanks once again for your assistance.

Regards,
Doug & Linley"
---
Tram Vu
"Guy Henderson is very professional in his field of expertise. He's knowledgeable, has wide connection and very helpful.

Guy provides great service, and was prepared to meet me where it suited due to my work commitments.

The land division was tricky and dealing with the gas supply, which wasn't in my street, was one of the things Guy looked into for me, which I know as not expected. He also helped liaise with the Surveyor and Conveyancer.

He has sound advices and understands his client's needs.

I was very happy working with Guy.

He's friendly and honest.

I can very highly recommend him."



---
B. Carpenter
"Hey Hendo,
Thanks for taking the time to run through our initial house contract last night with us, form outset we have felt comfortable in your hand and last night was a nice reminder we made the right choice to deal with you from the outset, we believe you have our best interest at hear and we cant ask you for any more than that and both of us are extremely thankful for everything you have done for us thus far...!!!"



---
K. Wicks
"I first met Guy a few years ago when building a house in 2009 with Rossdale. I had an instant respect for Guy as he was genuinely interested in helping Tom and I. During the time we spend trying to suss out plans, move walls and make our house exactly what we wanted, Guy was there making sure everything could and would be done. Guy is someone that goes above and beyond for people and now days this is a quality that is not see very often. Guy is a very generous person that has an amazing rapport and genuine interest in other people and their lives."



---
L & A Nuske
Guy we are very glad we chose Rossdale Homes, we heard some real horror stories, and we are very happy we did not encounter the same issues. The quality of the build and timeframes were both above expectations.

Thank you for your help and patience in planning our job and ensuring we had the features we wanted and could afford.

The only thing that would have made the process easier, we to move our furniture in for us…


---
M. King
My experience with Rossdale Homes during the construction of two new homes in Port Noarlunga was very positive. I was particularly impressed with the assistance and guidance provided by Guy Henderson form the planning phase, through the construction phase to final handover. It wasn't a quick sale approach and move onto the next customer, the lines of communication were genuine and forward to my next project with Rossdale Homes.



---
Dusko & Dragana
"Our building experience has bee a big learning curve. Our experience with Rossdale Homes, Absolutely Great. We especially enjoyed designing our own features and put everything where we wanted it to be.

Our Supervisor was open to talk to and approachable, and followed up on items that needed fixing up.

From a sales point of view, Guy, you worked through all our ideas and plan changes, the result, we ended up with a design that we love. Your patience and commitment to our project, during the process, was fantastic. We would recommend you and Rossdale Homes to our friends."



---
T. Murphy
"Our new Home has met and surpassed expectations, thanks for the painless and on time (to the exact day) building process. It was nice to find that many extras we chose were actually included; and that it was no problem to modify even the smallest detail of the home to suit our individual needs.

Most of surrounding neighbors were stung buy substantial hidden costs from their builders for excess soil removal, extra site works etc, and although my site was not immune to these problems I was not charged a cent more that I was quoted.

If we build in the future the choice will be easy..."


---
D & J Newell
"We would like to thank you for your invaluable help and assistance with our redevelopment project over the past 8 months.

Your input, professionalism and attention to detail has been outstanding, and made the planning approval process as 'hassle-free' as possible…

Thanks again for your time and support."



---
D & L Clarke
We first met Guy in early 2013 at a consultation for a proposed development of our 1950's house in Glenelg North.

We had done very little to the property for 20 years and it was run down to say the least. We were hesitant to even have people inside due to its condition.

Guy made us feel at complete easy when viewing the property only seeing its potential not downfalls. We immediately had a good feeling about Guy and the company he represented, he was positive, professional and very supportive of our financial position and we had no hesitation in moving forward with Guy leading his team.

Guy's industry knowledge, attention to detail and advice regarding design, fittings and re-sale potential were invaluable with the result being a beautiful house that we are incredibly proud to own.

Throughout the build our whole family became very close to Guy and by the end we classed Guy as a family friend.

We kept in regular contact with Guy over the next few years and in 2017 decided to demolish a property we owned in Brighton to build 2 2-storey houses. The existing house was at the end of a cul-de-sac and was a very irregular shaped block.

Guy spent a great deal of his own time helping us with this project in the initial stages – all unpaid. We decided to take Guy's advice and moved ahead once again with Guy and the company he represented to develop the property.

As the property had to be built on one neighboring boundary due to the irregular sized blocks the development was classed as Category 2 and had to go to public consultation. This triggered opposition from 3 neighbors that continued for 18 months.

During this time there was multiple re-designs, Council meetings during and after hours and a great deal of animosity from the neighbors – it was a very stressful and difficult time.

Guy was our savior during this time – he continually grounded us and kept the project moving. There were many setbacks and many times we were going to give in and just build a single property, but Guy kept motivating us to keep true to our original plan. This was all done by Guy with no payment and his own huge workload.

We can honestly say that if it had not been for Guy we would have thrown in the towel – instead we have now been granted approval for the 2 properties and with a clever design we are looking forward to building over the next 12 months.

As an indication of Guy's professionalism and generosity he came to our house last night to do a final run through of the plans before going to working drawings and what should have been a 2 hour meeting commencing at 5pm went for 5 hours finishing at 11pm, and it was Guy who kept persisting that we review every item to ensure the properties were perfect. This is after Guy has worked all day.

We cannot speak highly enough about Guy Henderson, I think that the greatest accolade about Guy is that we treat him as a friend, and we trust him completely.

Our friendship has been formed by mutual respect and after the recent highs and lows encountered throughout the Brighton project, we know that it will last a very long time.




---
Bec
We can't thank everyone at Rossdale Homes enough, for the excellent service we have had the whole way through.


We have been fortunate to have Guy Henderson as our building consultant. He has been easy to get along with, comfortable to talk to & listens to our concerns & finds a solution. He knows what he's talking about & has been very flexible with appointment times, as we both work full time.


We also have Steph, as our go to for any questions or amendments we may have. She has been a pleasure to deal with & has also been lovely enough to bring up some issues with our design, that had originally been overlooked, & help us find a solution to fix them.


As our home is only half built, we will be able to update this once it has been completely finished, but overall, if we ever build again in the future, we look forward to working with everyone at Rossdale again :)